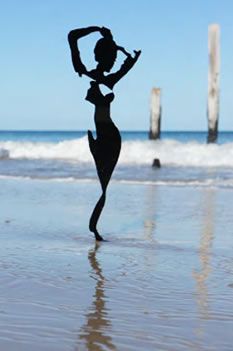 SHADOW SCULPTURE
RARITY GALLERY - GREECE
MAY 2017 - DECEMBER 2017
Many of these shadow sculptures are inspired by the classical traditions of ancient Greece.
It is fitting then, that a group of six will be featured in a long running exhibition in Mykonos.
Discovered by the international jet set in the 1950s Mykonos became a bohemian mecca and is now one of the glitziest, most renowned tourist destinations in the country.
Just like archaic Greek Sculpture, these contemorary works celebrate the body as a vehicle for an expression of universal and eternal values, and the principles of harmony, restraint, purity and beauty.
Rarity Gallery
20 - 22 Kalogera Str.
Mykonos 846 00 - Greece