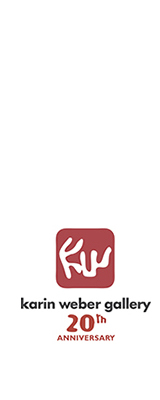 JONATHAN THOMSON: SCULPTURE
KARIN WEBER GALLERY - HONG KONG
12-31 JULY 2019
Formative experiences are aptly named. My current exhibition of sculpture at Karin Weber Gallery in Hong Kong features a group of works that are strongly influenced by my growing up on the beach in Australia.
The beach is a key part of the Australian imagination and it is now emblematic of the Australian character - laid-back, egalitarian, hedonistic, fit, informal and free.
The series called "Gilded Youth" are a celebration of the joy of youth and reflect the sensual hedonism found on a dazzling clean hot golden beach. They embody the sense of ease of people relaxing on the sand, comfortable in their own bodies and communing with nature. These works give sculptural expression to the seductive pleasures of sun, sea, sand and skin that are enjoyed the world over.
These sculptures are also influenced by the work of a number of my artist heroes including the Classicism of Canova, the Measure of Maillol, the Monumentality of Moore, the Passion of Picasso and the Wonder of Whiteley.